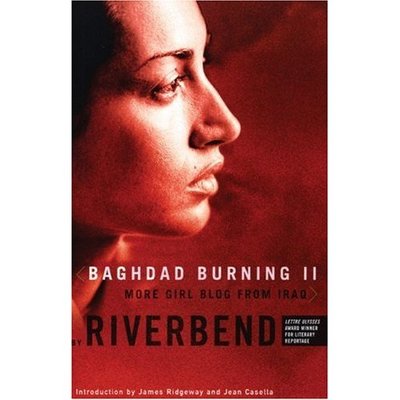 I do not want to be right in theory but in nature.

---Paul Cezanne

Nature teaches more than she preaches. There are no sermons in stones. It is easier to get a spark out of a stone than a moral.

---John Burroughs

Year after year
the monkey's mask
reveals the monkey.

---Basho
I'll never grow to like the word "blog." At newciv.org, where perhaps blogging was invented, we've used the word "log" to describe the simple acts of composition that record the thoughts and events of our days. Blog is a heavy, slogging sort of word to me, and yields none of the poetic beauty I associate with the act of writing...especially on the Internet. I like the idea I'm keeping a log of my voyage. Even "diary," with its romantic, secretive connotations, is better than blog---a word that invites derision in its very pronunciation.
Be that as it may, I came to the computer this morning with the innocent intention to catch up on email. (Continued apologies to the legion out there to whom I owe messages and replies.) The very first note I read was from Tim Chavez in Columbus, who's a friend of Annie Warmke, proprietress of the innovative
http://www.bluerockstation.com/
. I'm sure Tim and I are going to get to meet someday soon, but for now we're still encouraging each other's politics with messages now and then. This one, which he actually sent yesterday, sent me browsing all over the place for an hour...and maybe you'd like to share. Hopefully you already know all about this, but I'm just learning.
There are 2 blogs, written by Iraqis, that are getting more and more visits every day. The first is called Baghdad Burning, written by an anonymous girl (she calls herself that) with the pseudonym Riverbend. Need I say more? Just her choice of a name gives you a taste of how brilliantly she writes and what a beautiful soul she is. I was worried about hoax and so went to Google, but I see no yelling from the military right except for one guy who tried to parody her (fell flat). Wikipedia even has an entry for her that begins "Riverbend is the pseudonymous author of the blog Baghdad Burning, launched August 17, 2003. Riverbend's identity is carefully hidden, but the weblog entries suggest that Riverbend is a young, unmarried Iraqi woman, from a mixed Shia and Sunni family, living with her parents and brother in Baghdad. Before the United States occupation of Iraq she was a computer programmer. She writes in an idiomatic English which appears to reflect a Western education. The blog combines political statements with a large dose of Iraqi cultural information, such as the celebration of Ramadhan and examples of Iraqi cuisine. In March 2006, her website received the Bloggie award for Best Middle East and Africa blog."
http://en.wikipedia.org/wiki/Riverbend_(blogger
)
The other blogger may be considered an Iraqi exile I suppose. Raed Jarrar left his homeland in 2005 and moved here for the time being. Also at Blogspot, he began writing in 2002 at Dear Raed and his earliest entries still are there
http://dear_raed.blogspot.com/
. But since moving here he writes at Raed In The Middle
http://raedinthemiddle.blogspot.com/
. Raed's current work, with a photo of him, is described here: "Since the summer of 2006, Mr. Jarrar has worked as the Iraq Project Director of Global Exchange where he facilitates the publication of op-eds and policy papers by Iraqi leaders in U.S. newspapers and works at bridging the gap between Iraqi leaders and U.S. Congress members by arranging face-to-face meetings between U.S. and Iraqi leaders. He is currently based in Washington DC. He is also an analyst and contributing writer for Foreign Policy in Focus and a member of the steering committee of the NY-based coalition United For Peace and Justice."
http://www.globalexchange.org/getInvolved/speakers/152.html
I have yet really to delve into these blogs but I look forward to do so. I have a feeling, between the two of these young people, we have a chance to learn some different truths about this world.