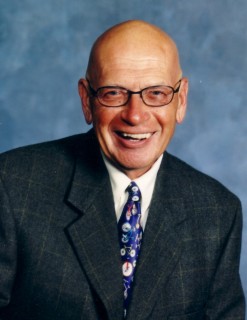 The legendary Phil Mattson
When we dance, the journey itself is the point, as when we play music the playing itself is the point. Meditation is the discovery that the point of life is always arrived at in the immediate moment.

---Alan Watts

Once Fa-yen was asked, "What is the first principle?"
He answered: "If I should tell you, it would become the second principle."
---Zen mondo
When the bird and the book disagree, always believe the bird.
---John James Audubon
If you've Googled in looking for a message board, this ain't it...but please read on. A few months ago I innocently chronicled a tribute to a vocal teacher whose existence gradually had become known to me over a period of about 20 years. I had found an LP in a bin of remaindered items and I was attracted to the songs the group was doing, so I risked a few bucks to hear what was going on. The disc by The PM Singers became a favorite immediately. At the time I thought "PM" referred to evening or nighttime or something like that, but recently I learned they stood for Phil Mattson who played keyboard on the date and did the arrangements. I started researching and found this man's influence all over the place among vocal groups and choirs, so I wrote the piece and posted it a few places.
http://www.newciv.org/nl/newslog.php/_v63/__show_article/_a000063-000402.htm#com80223
http://www.upsaid.com/jazzolog/index.php?action=viewcom&id=535
and especially at a Hi-Lo's forum where I thought it might attract some interest...but it didn't.
http://www.thehi-los.com/forum/viewtopic.php?t=462
But some former students found it at NewCiv, maybe because of good relations between the webmaster and Google. Because of the traffic at the article and the interest they have in finding each other and connecting, I'm suggesting somebody please set up a message board for Phil and all his students on the Internet. The last week or 2 I set about to answer requests to find a couple of these folks, and sometimes it's easy and sometimes it's not...but always interesting, as perhaps you'll see.
It started last month when a couple former students read the article and showed up with stories about some of the groups Phil started in his travels here and there. But things intensified when Arnie Mondloch wondered whatever happened to Sara Jennison, who sang soprano on the LP I had found originally. I asked Google about her and got as far as the early '90s when she joined Bobby McFerrin's jazz choir known as Voicestra. Then nothing. Well, artists of all kinds drop from sight occasionally...and before the Internet we probably didn't think much of it. But now tracking people down has become a favorite pastime. Where was she?
Another of Phil's students, now a distinguished and very busy teacher and performer, is Michele Weir and since she sang with Sara in PM Singers, she might know. I wrote her. She replied she wasn't sure exactly how to contact her, but maybe a couple other guys from the group might know. Joe Finetti also sang on the record, and Phil Schroeder played bass. I wrote them. They each replied right away saying Sara now was in some kind of "domestic" situation, and they weren't sure she wanted anyone finding her particularly. I certainly respect that perspective, but Phil Schroeder said he'd check it out. Before I knew it, Sara wrote to me.
Yep, married, comfortable, and happy. Of course, now there was a different last name...hence the end of the Google trail back there. Sara had continued to sing, joining a group around San Francisco called Clockwork, but the birth of the first child created additional responsibilities...and then the arrival of twins finished things off. Maybe some day she'd get back with it...but now she has become more interested in swimming and is a member of a team. Her singing is limited to a church choir. (Are those services broadcast? Jazzolog never gives up.)
One good thing, for those of us who'd like to hear her again, is the reconnecting of Sara and Phil Schroeder. Phil still is in the music business and now does a bit more production as well as whatever amazing bass work anyone might need. He's suggested there might be some recording dates that would interest Sara...and it sounds as if something might come of that.
Phil's an amazing guy, lots of energy and lots of fun. He has a million stories and he's bustin' to tell 'em. If he had time, I suppose a great blog would show up. Here's Phil Schroeder about that first album~~~
"The singers and I produced the first album 'Night in the City' together, although the album's production credits were vague at best. (I think I was given credit for 'production assistance' or something. If you can call three weeks trapped in a studio together with six perfection-minded and neurotic singers being an assistant, then I need to be paid more! But I digress.) It was one of the most enthralling times of my life, and set the tone for what I wanted to do with my career. Many of them, too. Phil was out of town after we laid down the trio parts, he had a place in upper Wisconsin and hit the road to let us figure it out by ourselves. Probably the basic reason for this was that he was tired (we'd just been thru the first year of his school in Spokane) and the secondary reason was that the album was simply made to document two years of intense work by six people who were about to part ways. Joe and Sara had announced their intentions to leave the group, so we all decided we should record before they left. The end result was so good that everyone gave it a second thought, and in the end, the only person who left the fold was - quite unexpectedly - me."
The next day Phil got into the details of his half of some traded 4's on one of the tunes in the album (remember, this was over 20 years ago!)~~~
"I'll tell you the story of the ridiculously bad bass solo on 'Jeannine.' It is not one of my fondest memories, and worse yet, I've heard bass players 'emulate' the solo at jazz festivals. This is the danger that recordings can have on us as a culture, I guess. They imply credibility when in fact, there may be none..."We'd been playing that tune for most of the year at Phil's school in Spokane (this was '83-'84) and we toured with it quite a bit, so when we went into the studio to cut band tracks, we all had a pretty good idea of what we were going to play. I guess that goes for all of the tracks. Phil, Jeff Redlawsk (history's best vocal jazz drummer, in my opinion) and I started in on tracks with John Paddock at the console. We ran them all down, some two or three times, and we got to Jeannine. By this time in my young recording career (I was 19) I was getting used to the idea that we could go back and fix bass parts pretty easily, because we were multi-tracking, and recording the bass directly. So when the Jeannine solo came along, I had these 4-bar holes to fill between Jeff's playing, and geez, I didn't care what I played! I was going to fix it later! Like the Pros! So I slopped on some silly remnants of five different things I had played in various concerts, including a gob of mistakes, and we all laughed and went on. And that was that. Except that we forgot about it. Really, we just never went back to it, and started focusing on the vocals, which were an immense project unto themselves, and took most of the rest of the two or so weeks before we had to be in Minneapolis for a vocal jazz camp. I started bugging John about this, 'Hey man, we gotta fix that solo...' and we agreed that when we all got back in September, we'd take care of it. Remember, at this point, we didn't really know we were making an album, the point was to record the songs we had down.At the end of the summer, my plans changed, and I left for a university in Central California. It was very abrupt, and I had about a day to pack up my car and drive from Spokane to Stockton. By then, the 'album' concept had taken hold, the PM Singers had signed up Kelly Kunz to play bass and they cut two new tracks, including Night in the City, the title track. I recall writing a letter to John, asking him to help me figure out how we could fix that damn solo, but what could he do? There was no Southwest Airlines! No MP3s and home studios. No digital editing! We were all poor students, and I'm sure John did the best thing he could do, and just left it alone."But it's bad, and I learned a great lesson about getting it right at the time, and I've never 'left it for later' again. Listening to it reminds me of something that Chick Corea is rumored to have once said, paraphrased: 'In a jazz solo, you're never more than a half-step from the right note!'"
Wisdom shared. But look folks, that chorus he's talking about sounds great, nothing wrong at all. Of course the artist himself will never believe it.
The point of sharing some of this with you is to celebrate the wonderful energy these people have. And wouldn't it be great if there actually were a site where they all could find each other again to have fun together and praise their great teacher?
Let's provide a few links here before we go. Here's Phil Schroeder~~~
http://www.greenstreetmusic.com/
John Paddock Phil talks about up there is one of the founders of Clockwork and their site is here~~~
http://www.clockworksingers.com/
Here's Michele Weir
http://www.micheleweir.com/
and finally the master, Mister Mattson himself.
http://www.singers.com/arrangers/philmattson.html