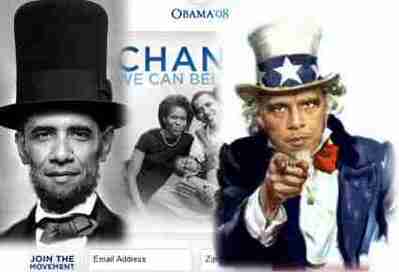 Sell your cleverness and buy bewilderment।
---Rumi

Although the wind
blows terribly here,
the moonlight also leaks
between the roof planks
of this ruined house.
---Izumi Shikibu
Ultimately, let's hope that the nation turns back to the task it abandoned — that of ending the poverty that still poisons so many American lives.
---Paul Krugman, in his column this morning, entitled Poverty Is Poison
http://www.nytimes.com/2008/02/18/opinion/18krugman.html?_r=1&th&emc=th&oref=slogin
It's so easy to not want the Clintons back in the White House. It's like that temptation to get with your old girl friend again from a few years back. It should have worked out, it could have worked out...but... There was all that nastiness, and stuff going on behind your back. The trust factor. Has she changed? Did she really do anything wrong? Yeah, ultimately everything got ruined. My whole life got ruined! Eight long years of hell while I tried to get over it. Now...do I want to risk going back to that?
We're a forgiving people. But worse, we're a forgetting people! We don't seem to learn from history. And we've become even more loud, pushy and obnoxious than we were accused of when we were only tourists. Now we insist of owning and controlling everything---and we dare to call that condition for others democracy and freedom. We only are interested in getting our own little piece of the pie...and then, shotgun in hand, bragging that America means no one can tell me what to do. The Clintons again? Isn't there another woman somewhere to run for this office?
And so we find ourselves turning around to see what Barack Obama is about. People ask and write What are his programs? Is this happening to you too? I've been replying that I'll wait to see if he wins the nomination and then get after the details. But how many presidents actually do what they say in their campaigns anyway? So what difference does it make? Well, we're having this primary in Ohio in a couple weeks. I've got to vote for one of them. Both families are running all over the state at the moment...but nobody's come down here yet. Bill Clinton was in Marietta last night, but we couldn't get up the stomach to go see him. They've got to get to Athens sooner or later.
And so it's with this kind of anticipation and disenchantment that I came upon a new website for me. It's called the Black Agenda Report, and it looks as if I'll be visiting there everyday from now on. The insolent montage illustrating this introduction comes from there. At the moment it's a place to go where people have had some history with Mr. Obama. The managing editor of the site, Bruce Dixon, has other issues to discuss, but right now he wants to share some concerns he has about this candidate. It think we may be hearing a lot about this site in coming days...and about these concerns. Here's Bruce Dixon last Thursday~~~
The presidential campaign of Barack Obama has become a media parade on its way to a coronation. Journalists and leading Democrats have done shockingly little to pin Obama down, to hold him specifically responsible for anything beyond his slogans of "yes we can" and "change we can believe in". Prominent Black Democrats, many ministers and the traditional Black leadership class are doing less than anybody to hold Obama accountable, peddling instead a supposed racial obligation among African Americans to support this second coming of Joshua and his campaign as "the movement" itself. What would holding Barack Obama accountable on war and peace, on social security, health care and other issues look like, and is it possible to hold a political "rock star" accountable at all?
Holding Barack Obama Accountable
by BAR Managing Editor Bruce Dixon

Whether it is truly possible to hold elected officials accountable in a political system where big money, big media, big corporations and the very rich call all the shots is uncertain। But we have tried and will keep trying। So will others. The stakes are too high not to.
How We Held Obama's Feet to the Fire in 2003

Although close friends and confidants had been talking up a run for national office since the early 1990s, Barack Obama in 2003 was still an Illinois state senator running in the Democratic primary for the U.S. Senate. This reporter, a longtime and former Chicago community and political organizer, had worked with Obama in 1992's highly successful Project VOTE Illinois registration drive. After moving to Georgia in 2000, I managed to keep in touch with events at home, and was well aware of Obama's run for the US Senate.